The Progress in Cancer Research (PiCR) lectures, organized by the DKFZ International PhD Program, are held by DKFZ group and division heads. Over a 3-year period the research topics of the DKFZ and the state-of-the-art in cancer research are presented. PiCR lectures take place on Thursday mornings at 9am, online. Each lecture lasts approximately 1 hour.
You will find the current program in the graphic below.
If you require a letter confirming your attendance of one or more of these lectures, please indicate this in the relevant section of the online registration form. A letter will then be emailed to you a few weeks after following the end of the current PiCR lecture module (please do not contact us to request this earlier, unless this is absolutely necessary).
For further information, please contact the DKFZ International PhD Program Office: phd@dkfz.de.
(DKFZ PhD students: please do not register for this event via Indico, but via the DKFZ Training Portal istead.)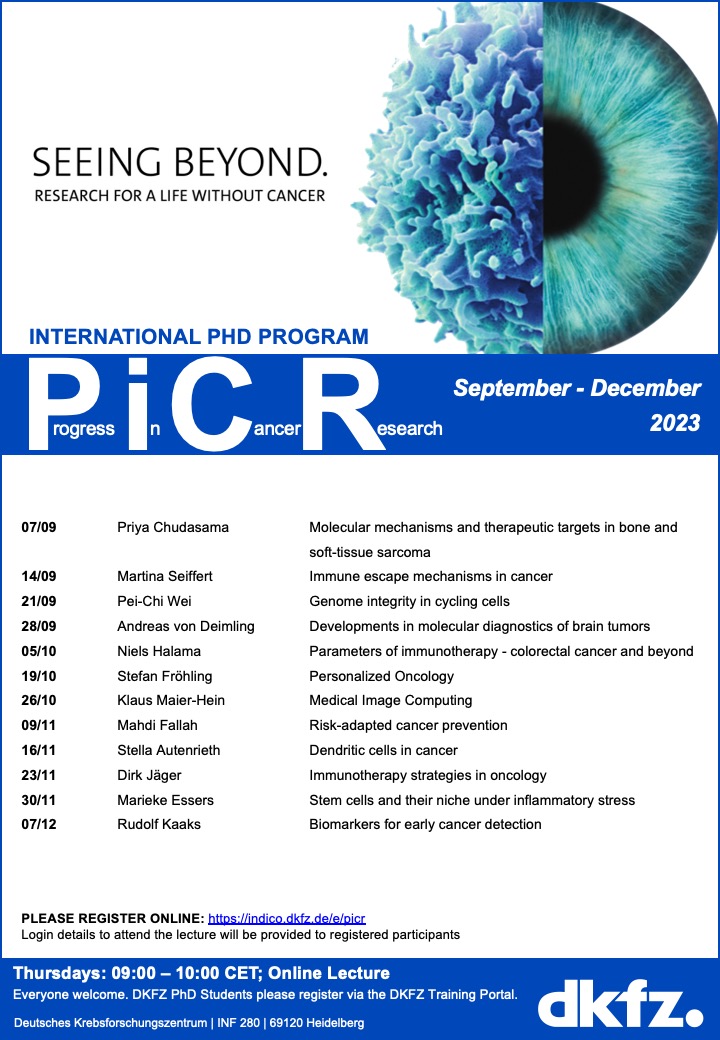 Registration
Registration for this event is currently open.